Last week, as my paddle sliced the inky lake water of Northern Minnesota, my mind wandered like a radio on scan. The beautiful surrounding set my wanderlusting mind on roam. On this particular day up North, I could feel the chill in the air and see the stirring wind sending waves and white caps to greet our lightweight canoe. Naturally, I tuned my mind to visions of fall: orange and red dotting the trees, football games, Halloween!, plus the perfect cozy sweater and a hot mug of cider. I would've traded my paddle for any of them.
It's the dog days of summer, but I'm already anticipating the new season, new beginnings and a new take on a classic drink. I believe it's in order.
Cider on Fire—as I like to call it, however, Mulled Cider works too.
While I was eating a soft, ripe and juicy persimmon one morning, I understood why this fruit has been regarded as one of the various kinds of aphrodisiacs in history. It then occurred to me...why not an aphrodisiac in a cup?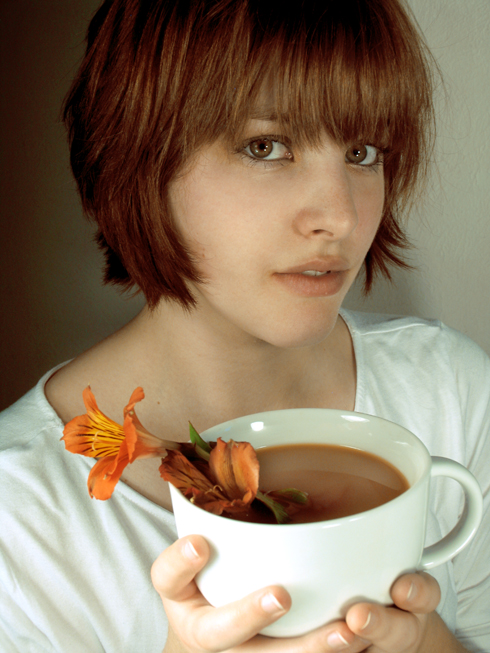 I was inspired to then research various fruits, spices, herbs and teas throughout history that have been recognized as having sensual qualities. The knowledge I gathered was fascinating, as I learned that lovers, poets, kings, mistresses and even doctors alike have been interested in this phenomena.