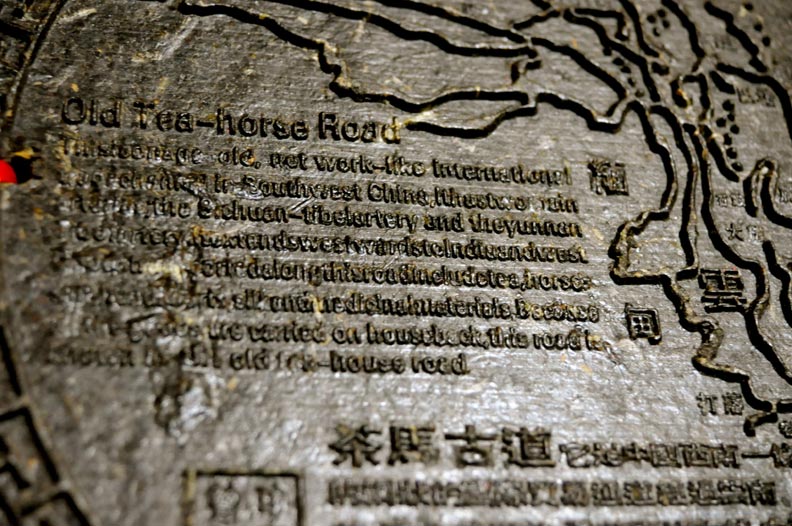 I've always wanted to visit Yunnan, China's southern-most province. A place named for its clouds, but more notably known for its immense mountains, it's easy to like. And as you learn by living in China, you become the envy of any Chinese national just by spending a day there.
Once I arrived, I knew just why; besides lush valleys and mountains, Yunnan holds much more—tea—some of the world's best too.
Admittedly however, tea had only been an afterthought in my original plan. I was there to hike China's most famous trail, Tiger Leaping Gorge, a legend of a name for the wise tiger that leapt across the Yangtze in what has been called the world's deepest gorge.
Yet, as I hiked and traveled through Yunnan, I discovered I was following another trail, a lesser-known Silk Road: the Tea-Horse Caravan, or at least the reminisces of it.
Simply named, it involved, the prized exchange of tea from Yunnan and warhorses from Tibet, with some trade even extending into the upper reaches of India and beyond. For a thousand years until shortly after WWII, the caravan persisted.
Today, the stories and its remnants still thrive in Yunnan. Along the Tiger Leaping Gorge trail, one of the guesthouses bears its name. An abandoned donkey stall still stands in one of the key trading towns. And indeed, inside the teahouses I saw the traces of the tea caravan, its history actually sketched on a compressed round of tea.
The ancient tea trade may be gone, but its taste certainly isn't. If you get a chance to go to Yunnan, go! Tea awaits you at every door and if the outdoors beckons, Tiger Leaping Gorge is unforgettable. Of course, if tea is really what you're after, the guesthouses on the trail offer a free cup after a long day's trek, sometimes even with a nip of fresh mint, my favorite.
Save