I've never been great at origami, but if it means not slaving over keigo (??), honorifics, or memorizing hundreds of kanji ( ??), Chinese characters, in Japanese class – I'll try it!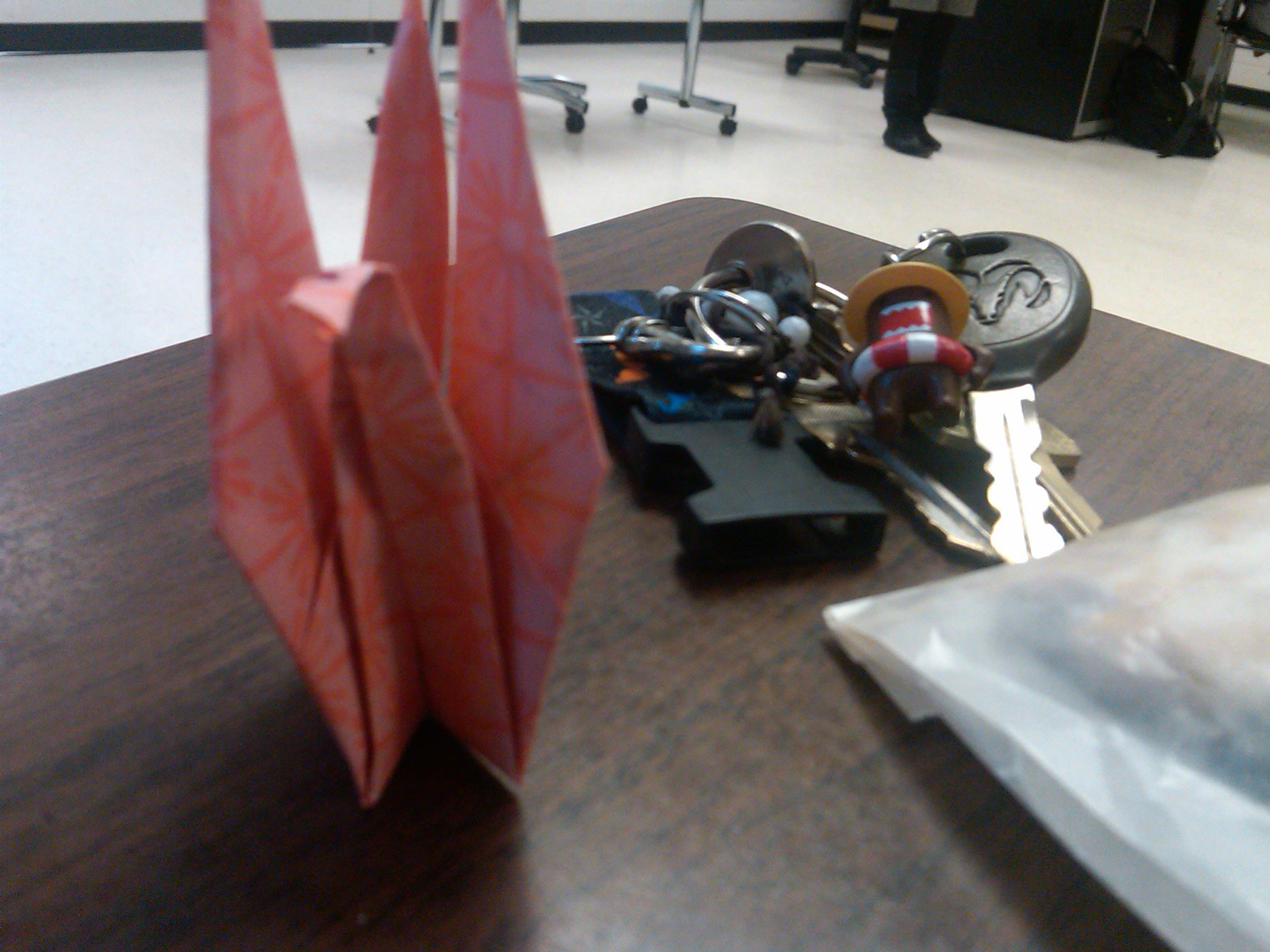 In Iowa, high schools and colleges joined together to make 1 million cranes to send to Japan to show support. And so, our sensei (??) taught us how to make paper cranes.
Mine didn't turn out so well... but I am still proud of it!
I previously wrote on the safety of Japanese imported tea after radioactive contamination fears. In my research, the affected areas of Japan were not the major tea growing prefectures.
So which ones are?
Japan has 47 prefectures – three of which grow the majority of Japanese green tea – Shizuoka, Kagoshima, and Mie.
Shizuoka is located between Mt. Fuji and the Pacific coast west of Tokyo. This area actually accounts for 40% of Japan's commercial production each year!
Kagoshima is located in southern Kyushu, in the far southwest of Japan; this area produces around 20% of tea leaves. Lastly, is Mie, which is located in central Japan.
Japan was influenced by China's culture, and created their own tea culture, now Japanese sencha (??) is a major mainstay tea in Japan and in America as well.
Save