Imagine a piece of art painted with tea. That's what Dara Gold from Toronto, Canada did and her imagination goes beyond that creating amazing pieces of art.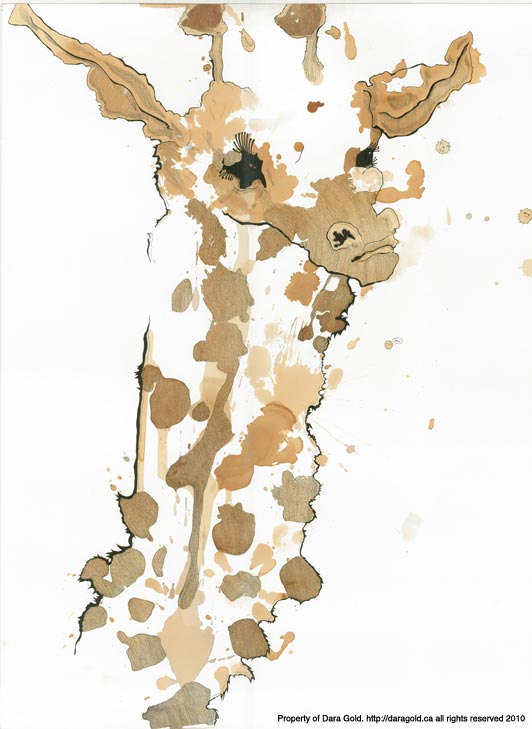 While sipping a cup of tea and staring at her sketchbook thinking how to make her new method of a mark, it dawned upon Dara to try it using a left over tea bag. For the next week, whenever Dara drank tea, she would use the tea bag to make a stain on her drawings. Once the stain dried, she saw things in them which inspired her to draw. She even stains canvases to start the painting process. Dara generally works with orange pekoe and sometimes utilitizes cranberry or wild berry tea for added blues and pinks. She's learned that red teas dry off blue even though their original stains are vibrant pink and purple hues.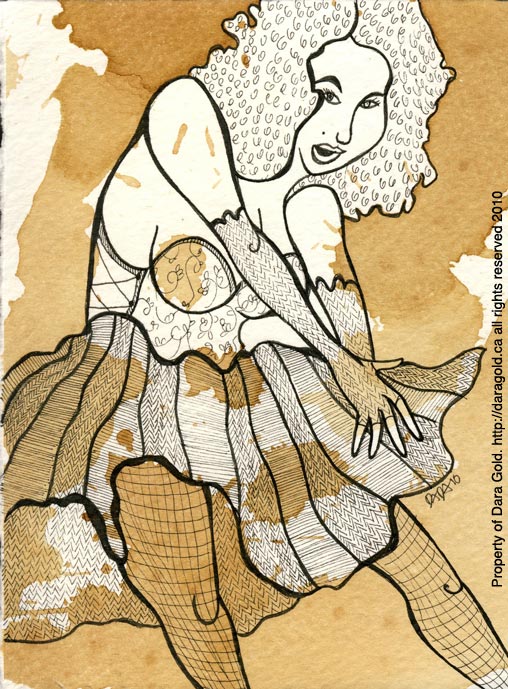 She starts off with a large piece of paper or canvas and stains it without a particular image in mind. After studying it for some time to figure out what the image speaks to her, she inks it with a pen. On canvas, she adds paint and paper and then inks it with a brush or India ink. All the inking on paper and canvas is free-handed.
Dara Gold's combination of memorable characters and scenarios embedded in splats of tea is innovative and unique. Her complete work can be found at www.daragold.ca.
Save