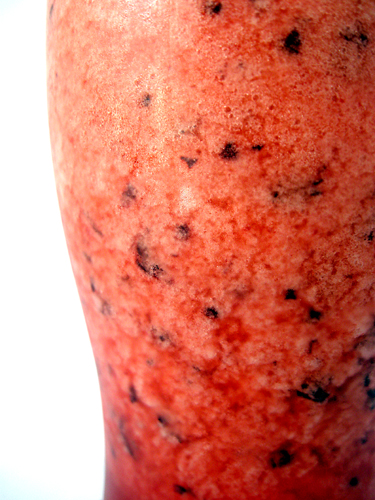 Here is a fantastic "dessert in a cup" recipe with our favorite tisane, Fruity Dream. This drink is also the best way to maintain your hard earned figure for the summer without sacrificing taste.
Ingredients (per serving):
1. One heaping tablespoon of Fruity Dream herbal tisane
2. One teaspoon of honey
3. One cup boiled filtered water
4. Ice, cubed or crushed
5. Whipping cream
Combine tea and honey in a teapot. Add filtered water, just below boiling temperature and steep for 4 minutes. Stir until honey dissolves. Strain brewed tea mixture over ice in a blender. Blend to your desired thickness. Serve with whipping cream on top or a grapefruit slice garnish to really live it up.
Save