Just in time for Father's Day!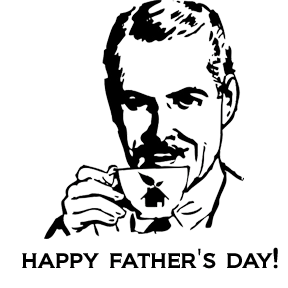 Say, "Thank you Dad!" with a tea flight made just for Dad. Skip the tie and scotch. This year give Dad a healthy, delicious gift of gourmet loose leaf tea. The Father's Day Tea Flight includes:
- Gunpowder green tea which helps prevent cancer, lowers cholesterol levels and promotes weight loss.
- Golden Monkey Paw black tea, one of Will's favorite black teas with a smooth malty taste. Black tea reduces stress and the signs of aging.
- Lapsang Souchong black tea, a unique, naturally smokey flavored tea, that reduced stress and fights cancer. This tea is delicious hot and can also be used as a rub on steak and chicken for a delicious, natural grilling flavor enhancer.
- Big Red Robe Oolong tea, the finest Oolong tea available anywhere. This delcious tea is sure to hook your dad on loose leaf tea while promoting weight loss and healthy skin.
Get all of this with $12 OFF available only during this special promotion. Visit the 'Tea Gifts' page and scroll down to the Father's Day Flight!
Happy Father's Day!
Save