A long time ago when I didn't know much about tea, I was really attracted to Silver Needle. It took me quite some time to finally try it as it was very expensive and not easy to find. When I started to buy tea online, I discovered silver needle is not so rare after all and that it is the most popular white tea in the whole world. Silver Needle comes in many different shapes and sizes, from many different countries and with price starting from one dollar.
The Most Popular White Tea
Silver needle is the most popular white tea in the world. Its popularity started partly because it is made of buds only, partly because many online tea shops started writing about its health benefits. Back in the beginnings when tea shops started flourishing, Silver Needle was one of the rare pure loose leaf types among mostly flavored teas and had a much lighter flavor from White Peony (Bai Mu Dan) or some other typical green teas like gunpowder of chun mee (zhen mei).
Silver Needle or Bai Hao Yin Zhen, or usually just Yin Zhen is the Chinese type of white tea. Its name can be translated literally as White Hair Silver Needle. The original ones come from Fujian and are made from a specific tea varietal called Da Bai.
Countries That Produce Silver Needle
Even though Silver Needle is originating in Chinese Fujian, it is produced in many other countries. Silver Needle from the Adam's Peak in Sri Lanka is one of the most expensive Sri Lankan teas. Same goes for Indian Darjeeling white tea. Kenya, Nepal and Vietnam also produce their own Silver Needle teas. What differs them from the original tea is the unique terroir and different varietals that affect both appearance and flavor. All these different types hold characteristics typical for tea from their own country.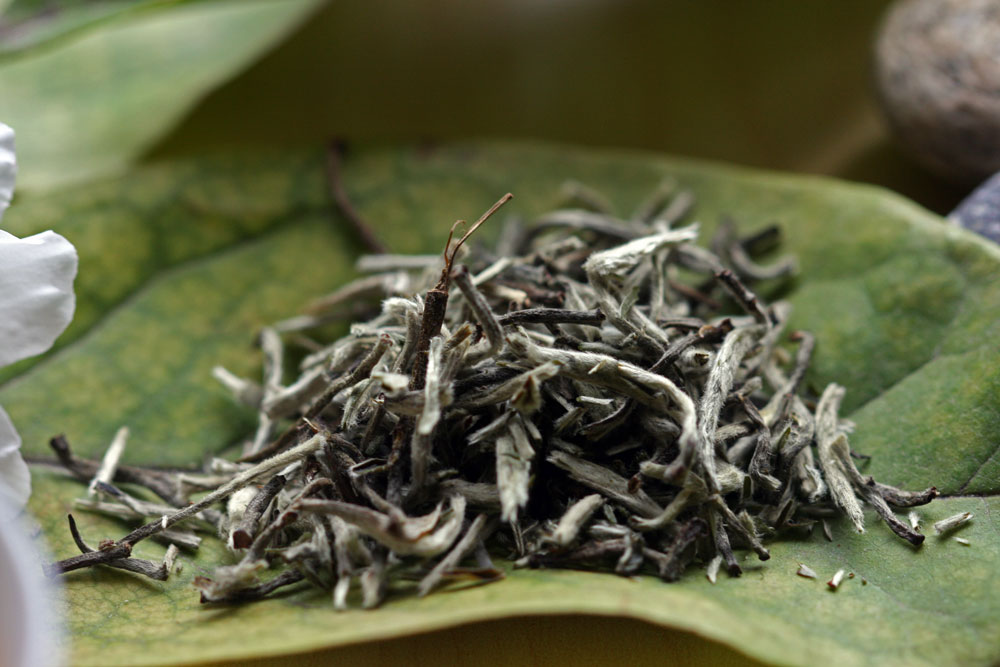 (Image Source: Tea Chronicles ©)
Perfect Tea For Scenting
Silver Needle is a very good tea for scenting. While most white tea lovers will enjoy light and sweet flavor with notes of hay, others might have difficulties getting used to it or find it too light for full enjoyment. If this is the case with you, you can still find many authentic and traditional scented blends. The most popular flower used for enhancing the flavor and scent of Silver Needle is jasmine. Other popular flowers are rose and osmanthus.
If you wish to try real Silver Needle, always stay away from cheap eBay options, no matter how tempting 1 dollar tea might sound. The quality of Silver Needle can vary a lot. You can buy white tea in California Tea House online shop as well.