Some people just don't want to pay too much for a cup of tea. In some cases it is good to compare the prices when buying loose leaf tea online, to make sure you are not buying a cat in the sack, but some teas have the right to shock you with their price.
Exploring the Most Expensive Chinese Teas
Long time ago when tea was first introduced to the western world it was considered a luxury drink. Not everyone was able to afford drinking tea on a daily basis. With the fast expansion of tea market and huge amount of producers and vendors, tea has never been cheaper.
Da Hong Pao
Da Hong PaoDao Hong pao is one of the most expensive teas of all times. With the history of almost 400 years, and only a few original tea bushes left, it's no wonder it can achieve extravagant price. We are talking about prices like 30000 dollars for around 20 grams of tea. Mother trees are no longer used for producing teas (only for research purposes). Next in the line of the most expensive Da Hong Pao tea comes from the mother tree cuttings.
Da Yu Ling
Da Yu Ling is a high mountain tea from Taiwan. It is grown at the altitude between 2000 and 2650 meters. The higher the altitude, the higher the price. 105k authentic Da Yu Ling tea will cost around 1000 USD for around 1 kilo of leaves. Depending on the harvest, farm and specific year, this price can be much higher.
Pu'er Tea
Some sources say that it's possible even 90% of pu'er teas are not genuine. Up until a few years ago, pu'er was not considered so special. Until the big pu'er tea boom, pu'er was being sold at a much lower price than recently. Ripe pu'er was created only about 30-40 years ago when the popularity started rising. The most expensive pu'er ever sold was in 2004 - 600 dollars for 1 gram of tea. This would make 1 kilo worth 600,000 dollars.
Panda Tea
Panda Tea comes from Ya'an, Sichuan Province. It was created in 2012. Only a few packages of Panda tea are available each year with the price of around 300 USD per 50 grams. Why is it special? Because panda's dung is used to fertilize the bushes. Even though there are many teas that are more expensive than Panda, we included it on our "the most expensive Chinese teas list" because it is rare and impossible to find for a lower price.
Tie Guan Yin
Tie Guan Yin is one more super famous and super expensive Chinese tea. This oolong comes in many different styles. From traditional to modern ones, with less or more roasting and different flavor nuances. It's also one of the most counterfeit teas out there, alongside with Da Hong Pao and Pu'er. The best fresh Tie Guan Yin can easily cost a few thousand dollars per kilo, the same as Panda tea. Vintage versions can easily cost up to 10 times more.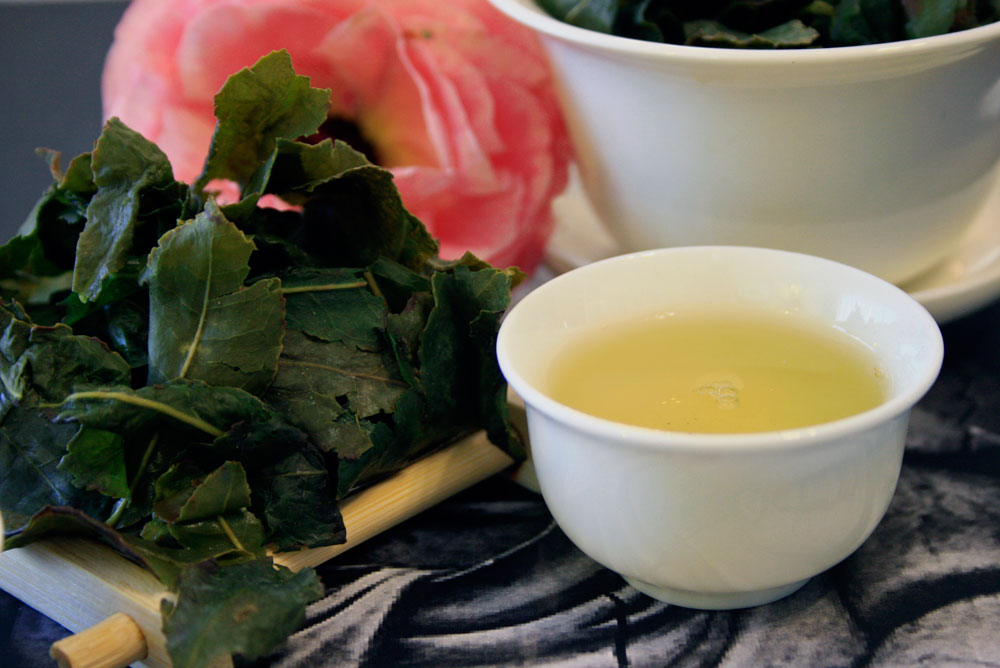 (Source: Tea Chronicles ©)
Is it worth it?
Although many of us will never have the opportunity to try the most expensive teas in the world, it is still worth to buy loose leaf tea of higher quality. Handmade organic teas made in small batches offer unique drinking experience and will always cost much more. Chinese teas that will always have a higher price are dan cong teas, teas grown on WuYi mountain, high altitude teas from Taiwan and first spring authentic green teas. Average prices will usually be around 30-500 dollars per 50-100 grams.
Save
Save