If you are just starting out on your tea journey, you might be very confused with tea colors and their descriptions, especially when you want to buy tea online. White, yellow, green, blue, purple, red, black, they all represent a certain type of tea. Discussion about tea colors can get quite lengthy, so let's keep it simple.
The interesting fact is that only wulong doesn't carry the color in its name. Wulong means black dragon. However, this is not completely true. Chinese do use the other name as well – color qing – which can be described as nature's color, both green and blue.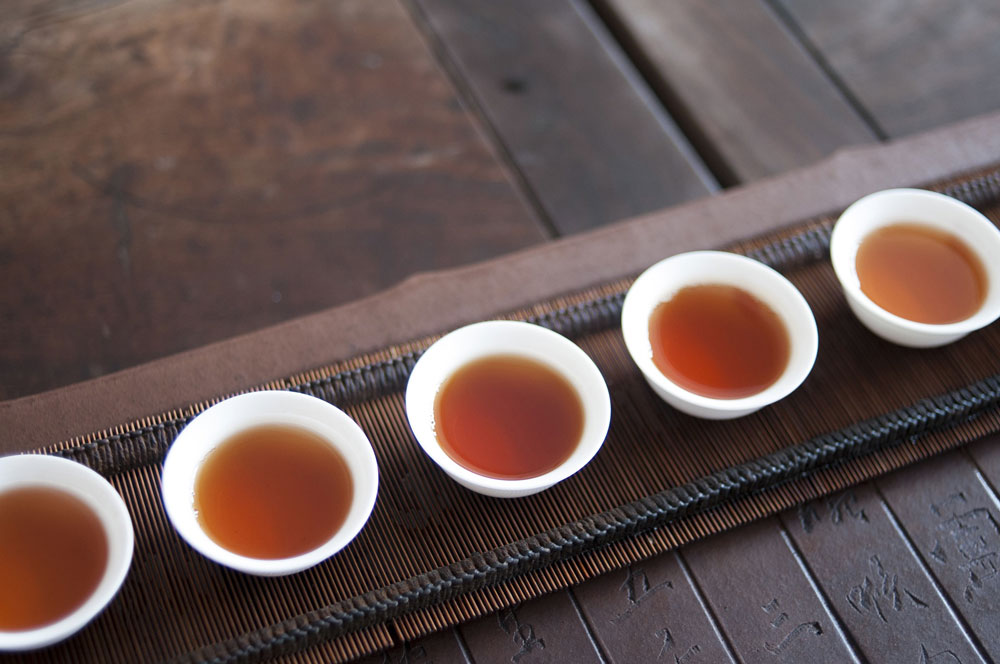 Red and Black
The most confusing color might be the red. Hongcha means red tea, and this is the word Chinese use for what we call black tea. Chinese tea type names describe the color of the liquor, not the color of the leaves. Japanese black tea or koucha has exactly the same meaning – deep red tea.
Black and Red
On the other hand, teas like pu'er belong to heicha – black or dark tea. Pu'er is only one type of heicha, produced in Yunnan. The name comes from Pu'er town, now called Simao. Most of heicha will be categorized as black tea in western countries.
More on Red
There are some cases when oolong is described as red tea. This is completely wrong. The only other tea that can be called red is African Rooibos – red bush tea.
Blue
This might be one of the most confusing colors. Blue tea is actually the name for oolong tea, more commonly used with Japanese oolongs or in some European countries. Let's go back to the word qingcha – meaning both green and blue. This is why oolong is sometimes called blue. One herbal tea is called blue as well – butterfly pea flowers tea – and it really has a beautiful blue liquor.
Purple
Purple tea is quite a new thing. It comes from Kenya with apparently more health benefits from other teas. Purple is actually the name of a cultivar, recognizable by purple leaves, higher quality and price. Purple teas can also be found in China.

White, Yellow, Green
White, Yellow and Green are the least confusing. The name for white tea in Chinese is baicha, yellow is huangcha, and green is lucha. They, of course, mean white, yellow and green.
Save
Save
Save