Is there such thing as a tea grown on rock? Of course there is. Tea grown on rock is called yancha, or translated from Chinese – rock tea. You have probably heard of the most popular yancha of all times, the famous Big Red Robe or Da Hong Pao. Yancha is a Chinese oolong tea coming from WuYi mountain and it is mostly famous for its mineral flavor. There are many types of yancha on the market, and a few things are common to all of them.
Special character
Yancha can come from different parts of Wuyi mountain – from the valley, from the middle part and from high cliffs. The higher the altitude, the higher the price. Teas from the highest and protected areas are called Zheng Yan. Yancha should have a hint of mineral flavor, clarity and richness, especially the one from the higher areas. Some yancha teas are overly roasted to cover the quality of leaves, and those should be avoided. Search for subtlety with character, and hints of mineral flavor.
Long curly leaves
Yancha teas all come in long curly leaves form. Unlike popular oolongs from Anxi or Taiwanese semiball-styled oolongs, yancha has a different look. It is usually of darker color, but some types are greener both in appearance and liquor. Yancha can be harvested and processed by machine or by hand.
Unique names
More than often yancha teas have unique, interesting names – White Rooster, Big Red Robe, Halfway To The Sky or Iron Arhat are only some of them. And, there is almost always some interesting legend attached. Good to know, if you like a tea with a good story and history.
The most commonly found yancha is Big Red Robe (Da Hong Pao), Shui Xian and Rou Gui. Next time you buy yancha loose leaf tea and want to get the most out of it, keep in mind that yancha is best prepared in special Chinese zisha teapots, in Chinese style, using multiple steeping method. Don't forget to preheat your teapot and use enough tea leaves. Water quality is especially important for brewing yancha, or it can destroy its numerous flavor nuances.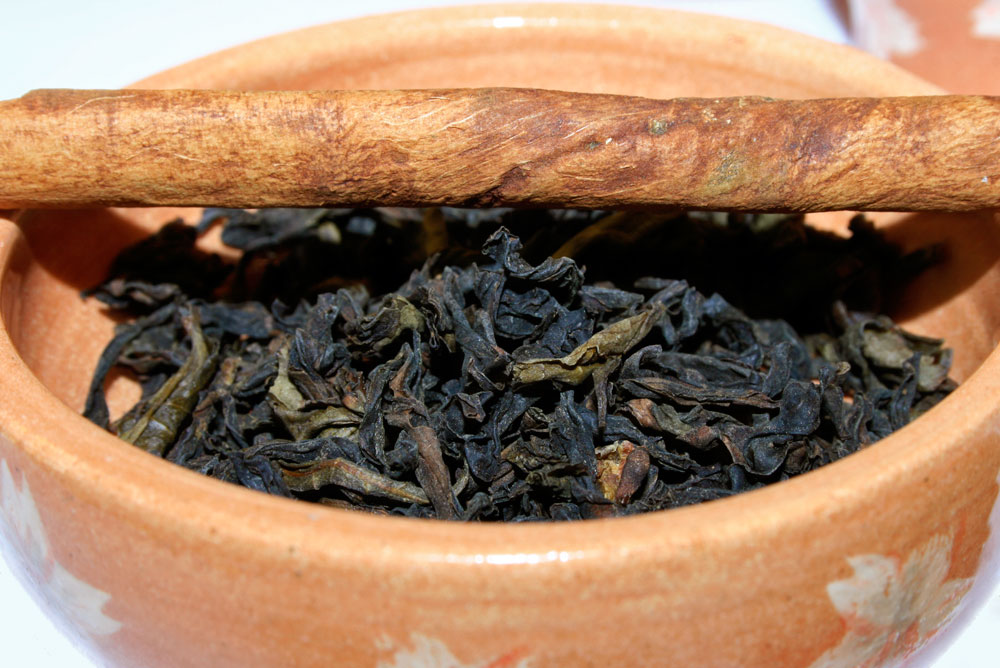 (Source: Tea Chronicles ©)
Save
Save
Save
Save
Save
Save