The perfect teapot, mug, kettle, and accessories can make your tea-drinking experience a truly relaxing ritual. With so much teaware available online, it can be hard to know where to start with your shopping and where to find the best teaware on the web. Luckily, we're here to help. Whether you're new to tea or a long-time tea drinker, we've rounded up the best sites on the web to get you started with your shopping. No matter your budget or style, you'll find lots of beautiful options for your loose leaf tea.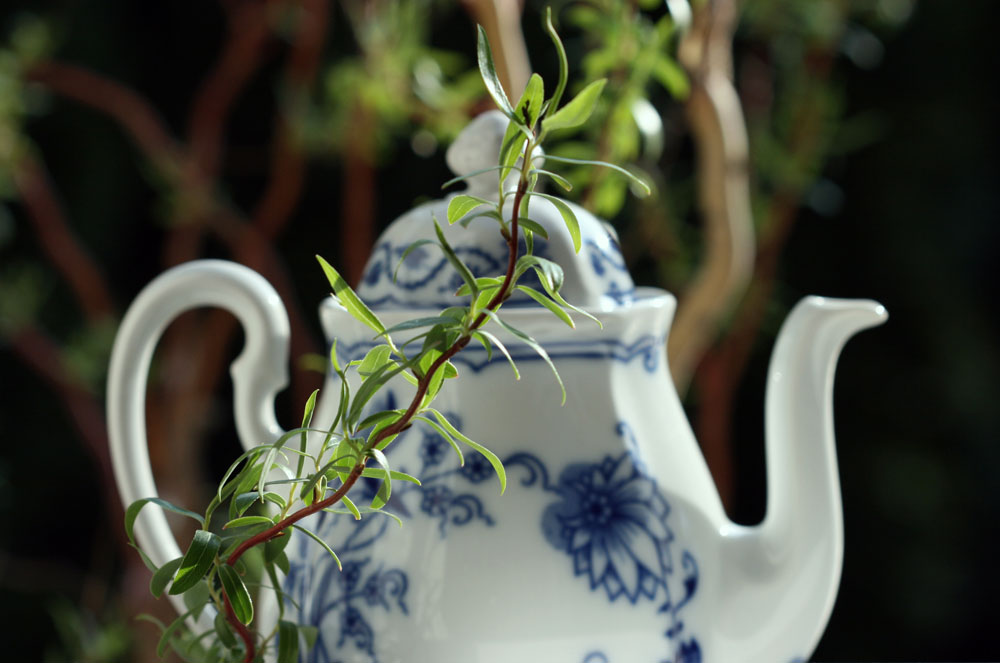 (Source: Tea Chronicles ©)
The British are known for their love of tea, and the English Tea Store brings the British tea experience to the world. Their site sells everything you need to make the perfect afternoon tea. Their range of stove-top and electric kettles includes durable options at a great value. Available tea sets include special "tea for one" sets as well as larger sets made of fine bone china, porcelain, ceramic, or stainless steel. Unlike many other sites, this store offers a wide selection of tea cozies. To complete your collection, consider their tea chests, teapot warmers, cake stands, and tea trays.
With sleek, modern designs, T2 Teaware offers elegant and functional teaware. Along with their selection of affordable teapots, cups, saucers, and mugs, they offer "on-the-go" solutions for traveling with your tea, including tea flasks and specially-designed travel thermoses. Many of these include their own infusers, allowing you to brew your tea almost anywhere. If you're into iced tea, you'll enjoy their iced tea jugs, available in a variety of sizes and colors.
If you're shopping for Asian-style teaware, this is the site for you. Eastern Leaf's tea sets come in several calming colors, including their signature muted green and teal shades, and some feature motifs like flowers, dragonflies, or coins. Usually made of cast iron, their tea sets are designed for heavy use and can even be used outdoors. A small selection of porcelain teapots is available, too. You can purchase teapots alone or together with your choice of two matching teacups.
The Republic of Tea is a "one-stop shop" for all your teaware needs. Its wide range of items includes full tea sets, mugs and travel mugs, single and double-walled cups, and teapots made of glass, ceramic, and cast iron. Steel, acrylic, and glass kettles are also for sale. Tea connoisseurs will appreciate the site's selection of frothers, filters and filtering bottles, silicone tea lids, and bamboo tea tongs.
From cute to classic, this site specializes in colorful teaware with unique designs. Owls, raccoons, vintage roses, polka dots, and hearts are just a few of the many frequently updated designs from which to choose. You'll love the site's special seasonal ranges for autumn and the holidays, too. Most designs are available as individual teapots or mugs or as full tea sets, making them perfect for gift-giving. Infusers, travel mugs, and tea cozies round out Stash Tea's stylish collection.
We hope this list helps with your teaware shopping and that the items you find make your tea experience truly special! Happy Shopping!
Save
Save
Save
Save
Save
Save