To brew the perfect cup of tea, the most important thing to pay attention to is buying quality loose leaf tea, using good water, having patience and a good teapot. Japanese teas like Organic Sencha tea and Imperial Gyokuro Genmaicha, are best made in Japanese teapots. Using different tea ware with different tea will give you different results.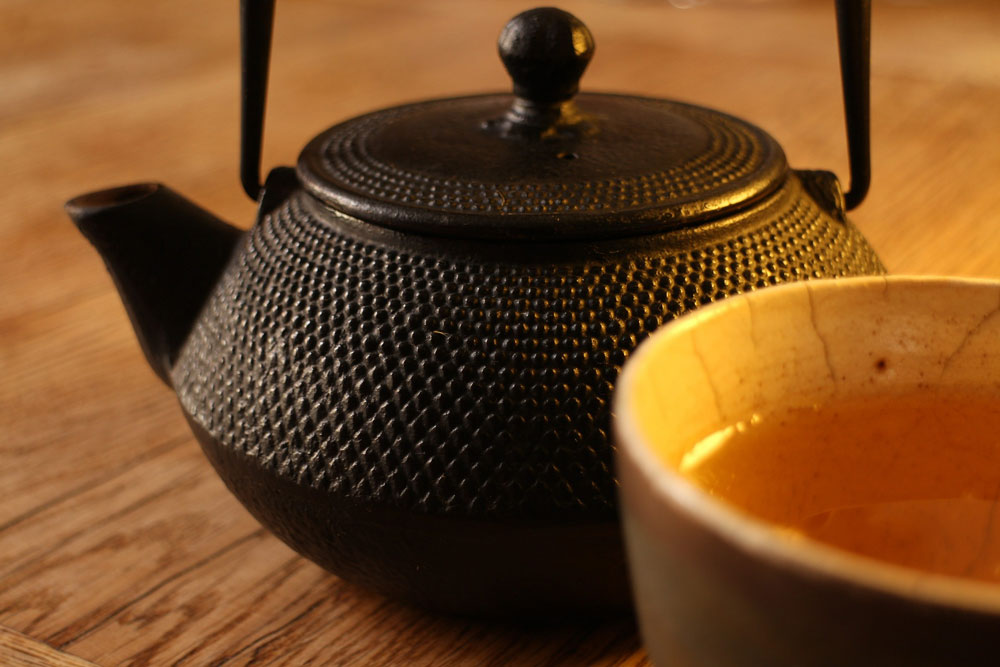 Kyusu – the most useful of all Japanese teapots
Kyusu is one of the most useful of all Japanese teapots. It can be used for almost any type of tea. It can have a different type of mesh or small holes made during production. With the side handle it is very easy to use, and most of all, very practical. The best size for single-person brewing would be around 200ml. It is mostly used for sencha tea.
Tetsubin – cast-iron beauty
Tetsubin is a type of cast-iron teapot, which can be used for heating the water as well. It is the best tea ware for brewing teas like Kyobancha, with big leaves and in larger quantities. They are very expensive and have a long history in Japanese tea culture.
Tetsu Kyusu – modern version of an old beauty
Tetsu Kyusu teapot is similar in shape to tetsubin, but it cannot be used for heating the water because it is glazed with enamel. It is widely spread in the West because it is a much cheaper option and looks very similar to the original tetsubin.
Dobin – the most usual teapot in the West
Dobin is a larger teapot made of ceramics with one handle (bamboo or plastic) attached to the shoulders. It usually has a filter at the sprout, though it can have a removable ceramic filter. It is suitable for brewing all types of teas in larger quantities.
Shiboridashi - perfect choice for sencha and gyokuro
Shiboridashi is a Japanese teapot is similar to Chinese gaiwan, but very different in shape. It is quite wide, made of ceramics and consists of a bowl and a lid. It usually doesn't have any handle or strainer and is perfect for multiple infusions and lower water temperatures.
Houhin – gyokuro teapot
The ultimate gyokuro teapot is similar to Shiboridashi, but with of much higher shape and lower volume. It's a good choice for teas that require lower water temperature and perfect for multiple steeping. It has small holes that serve as a mesh and a sprout.
Save
Save
Save
Save
Save
Save