First there was unflavored pure tea. Everyone enjoyed a cup or two now and then, even the poorest of the poor. When tea was introduced to Europe, it soon became a big hit. First European "flavoring" was done with donkey dung and ash. Of course, it had nothing to do with adding a new flavorful dimension to the tea, it was a way to reduce the price and earn more money from the addicted drinkers.
Trend born from dubious

intentions
With the recent bloom in the western tea market, flavoring tea became a way to show your creativity and passion. Originally, real teas were never flavored, except when there was a need to cover up bad quality, but still not so bad it deserved to be thrown to trash. Some of those examples were sold in the early years of establishing tea drinking culture in western country, some 15-20 years ago. People unaccustomed to drinking pure clean tea welcomed familiar aromas with opened hands, unaware of the real quality. With tea knowledge becoming widely available, changes needed to be made. These days, quality and freshness is what really matters – both for flavored and unflavored ones.
Eastern scenting traditions
Even from the early ages of tea drinking culture, Chinese liked to add different flowers to their teas. Those teas are called scented teas. With jasmine, rose, osmanthus and rose being the most popular scenting flowers. Japanese, on the other hand, always liked simplicity. Genmaicha – green tea with roasted brown rice is among lonely examples of traditionally flavored green tea in Japan. Sometimes, black soybean is added as well. Yuzu the Japanese citrus fruit, sweetened sakura flowers or sakura leaves, sour plum called ume or pieces of apples and melons are used more often in recent years. Indian tea is all about spices – cardamom, ginger, black pepper, anise seed, fennel, cinnamon and clove are the indispensable condiments for making chai. Lotus, jasmine and daisy are the flowers of choice for scenting Vietnamese teas, while Taiwan likes to add rose, pomelo and jasmine.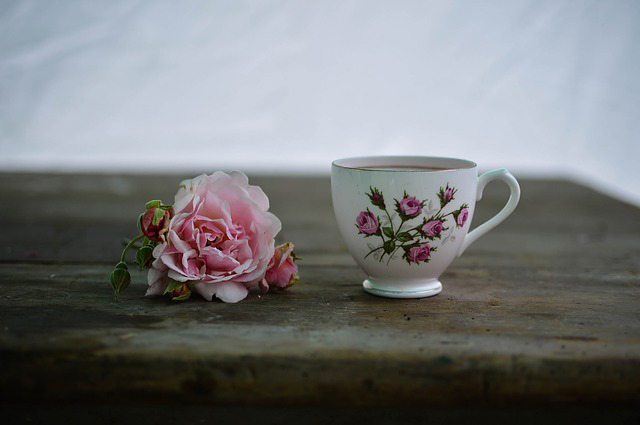 Exchanging the trends
With so many bubblegum+chilly pepper+marigold+apple pieces+mint+bamboo+berry teas emerging from all corners of the world, it seems like western tea drinkers got tired of flavors and started to ask for clean and pure teas. Asia took the other road. These days, in Japan and China flavored teas are turning into a huge trend. Specialized flavored tea shops are popping out in big cities, offering the taste we are trying to cast aside. The good news is that quality remains to be very important.
Flavored or unflavored, it is important that you enjoy your cup of tea. Those who used to despise flavored teas are slowly accepting them back, realizing that there had been a big jump in the overall quality awareness, and leaves used for flavored teas are not the ten years old stale leftovers anymore, covered up with some intense aroma, but rather quality ingredients combined in a carefully crafted blend that ought to add value and novelty to tea drinking experience, while keeping all the good benefits of unflavored versions – health-wise, flavor-wise and appearance-wise.
What is your opinion on flavored teas? Do you buy flavored loose leaf tea?
Save
Save
Save
Save
Save
Save
Save
Save
Save