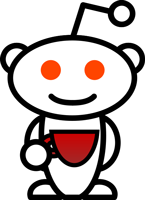 The Best Tea Reddit Threads Reddit is the perfect internet hub for tea addicts. With pages for nearly every kind of tea imaginable, there's always something new to discover. You can post pictures of your favorite tea mugs, swap tea-making tips, find out about new gadgets and tea blends, exchange tea with other Reddit users around the world, and even arrange tea-sharing meetups.
The Best Tea-Related Threads
To save you time, we've scoured the site for the most useful and entertaining tea Reddit threads, so let's check them out!
1. Tea Exchange (https://www.reddit.com/r/teaexchange/)
This practical thread helps visitors arrange tea swaps with other site users. If you have tea (or even a tea gadget like a kettle) that you no longer use or want, write about it on this thread, and someone may contact you about trading it for something they have in return. If you're looking for a particular tea blend, a special type of kettle, or anything tea-related, post your request here, and someone will help you find it or offer to trade one with you.
2. Tea Sales and Deals (https://www.reddit.com/r/teasales/)
Before you shop for tea, make sure to look at this thread. It's a list of tea and teaware discounts online and in-store at various shops around the world. Constantly updated, it's a great place for snagging the latest coupon codes and for finding out about tea companies you may wish to try. Discounts for tea-making masterclasses and tasting experiences are also available.
3. Tea Pictures (https://www.reddit.com/r/TeaPictures/)
Like Instagram for tea lovers, this thread is the place to share your most beautiful tea pictures with the world. Seasonal tea blends, unusual flavor combinations, and tea travel mugs are just some of the photos available here. It's an ideal spot if you're looking to get inspiration for your next teatime or just want to see what other tea drinkers are up to!
4. Mug Life (https://www.reddit.com/r/muglife/)
Another thread primarily devoted to photos, this is the place for posting your teacup photos. Whether you like your mugs cute, classic, polka dotted, or striped, you'll find tons of teacups here. Popular posts include a collection of Jimi Hendrix and Bob Marley mugs. It's an especially good place to come if you're interested in the latest trends for teacups or want to update your collection. If you're looking for a specific kind of mug and are having trouble finding it, you can use this space to post a request, and another user may know where to find it or have one to offer you.
5. Tea With Strangers (https://www.reddit.com/r/TeaWithStrangers/)
If you're hoping to meet other tea lovers in your area or across the world, this thread helps you to arrange in-person tea meetups with other tea drinkers near you. Current postings include offers for tea in Sydney, Phoenix, London, and Stockholm. Hosts post a date and time, and potential attendees can get further details by commenting or sending a private message. We hope this list of tea-related Reddit pages sparks your interest, helps you make new friends, and introduces you to new kinds of tea! Have fun!
Save
Save