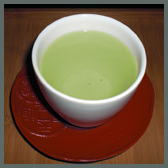 Most people worldwide patronize tea for its health benefits. To add up to the long list, a study published in the British Journal of Nutrition has found that green tea catechins could help protect the human skin from UV damage.
The research involved sixteen health human subjects, who orally took 540mg of green tea catechins (low-dose GTC) which is equivalent to around 2 cups of green tea; along with 50mg of Vitamin C daily for 12 weeks. Pre and post GTC and Vitamin C supplementation, their buttock skins were exposed to UV radiation where the resulting erythema (redness) was measured. They also underwent three doses of UV erythema where biopsies and skin blister fluids on both the exposed and unexposed skin were taken 24 hours after the challenge. Urine, skin fluid and skin tissue was also examined for catechin content and inflammation markers.
A total of 14 subjects were supplement compliant, 12 of which are female from ages 29-59. Findings show that GTC intake results in the increased incorporation of green tea metabolites in the skin. UVR induced 12-HETE significantly decreased in value from mean 64 (sd 42) to 41 (sd 32) leading to a conclusion that green tea catechins may help protect skin from sunburns and other UVR induced damages.
While the results do not directly imply that green tea prevents sunburns and other skin damages, isn't it nice to know that you get to worry less about these things with just a regular drink of green tea?
Save