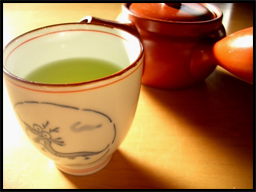 Green tea has long been used as a medication since the early discovery of tea. It has also been widely utilized in traditional medicine to control blood sugar levels. With this assumption, people, especially diabetes patients, have made green tea a part of their diet in the hopes to lower blood spikes and to improve insulin levels.
With regards this claim, a few medical studies have shown that green tea supplementation might reduce blood sugar levels in people with borderline diabetes.
Food scientists from the Pennsylvania State University learned that green tea and starchy foods might help regulate blood sugar spikes. The study concentrated on green tea's EGCG component against the body's ability to convert starch to sugar. Therefore, green tea and cornstarch has been consumed simultaneously in the process. The study has involved laboratory mice as subjects where blood sugar spikes in mice fed with green tea and cornstarch were found to be 50% lesser than those that were not. This perhaps demonstrates the ability of green tea to regulate blood sugar rise brought by the consumption of starchy foods.
If the same result could hold true to people, then green tea will definitely be an excellent addition to the diabetes diet.
image source: kanko, wikimedia commons
Save
Save