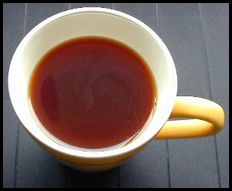 Latest research studies discovered that black tea benefits the body by potentially cutting down risks of type 2 diabetes and promote significantly lower levels of metabolic syndromes.
It has been known since the early past that drinking tea could give astounding health benefits to the body. And now, statistically analyzed data showed direct relation of type 2 diabetes with drinking black tea.
Fifty different black tea drinking countries were involved; and researchers from Geneva Switzerland have found that the top countries suffered the least cases of type 2 diabetes and risks of metabolic syndromes.
Of all the countries in the list, Ireland topped the group after having a consumption rate of more than 2kg of black tea per person per year, followed closely by the UK and Turkey. The least tea drinking countries were South Korea, Brazil, Morocco, Mexico and China. The results of which were published in the British Medical Journal Open.
From the findings also show that another of the potential benefits of black tea is that it might help reduce risks of obesity. But overall, the study has mainly focused on the statistical relationship between black tea and type 2 diabetes. The researchers suggest undertaking further research to provide more solid and irrefutable evidences for all these claims.
Save