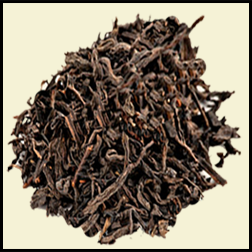 Since the early times, tea has become one of the most exquisite and relaxing drink patronized by people from all throughout the world. Not only is it loved by its calming, soothing and tasty properties, but also because of all the tea health benefits made known to us. Since its propagation, several tea collections and flavors have been developed and among them are green tea, black tea, white tea and oolong tea. But have you ever heard of pu-erh tea? If not, this short article will give you an overview of its history and its benefits.
What is Pu-erh tea?
Pu-erh tea originated in Yunnan Province, China, and has been part of the rich Chinese tea history. And though it's long been loved in the Orient, it has only been discovered recently in the West. Pu-erh tea undergoes a unique post-fermentation method and is occasionally referred to as dark tea in the East. But keep in mind that this dark/black tea in China is different from what is known as Black tea in the West.
Pu-erh tea Benefits
Like many other teas, Pu-erh tea also contains a number of health benefits that are sought by most health buffs and tea enthusiasts. The pu-erh tea weight loss properties in particular are known to cut down fat, and are said to work by improving metabolism and stimulating digestion that help prevent digestive disorders from the accumulation of fatty foods.
But perhaps on of the most important benefits of pu-erh tea is its ability to reduce cholesterol levels. Recent medical research from several different countries has shown that drinking pu-erh tea has potentially increased levels of HDL-C or good cholesterol; and consequently reduced LDL-C (bad cholesterol) levels.
Other known benefits of pu-erh tea are: lowering blood cholesterol, strengthening connective tissues, enhancing blood circulation, invigorating spleen and detoxifying body cells.
Save