This is a delicious and unique ice tea that I made recently when I found my self with a lot of extra strawberries! If you prefer a little more "Sin", add a splash of rum.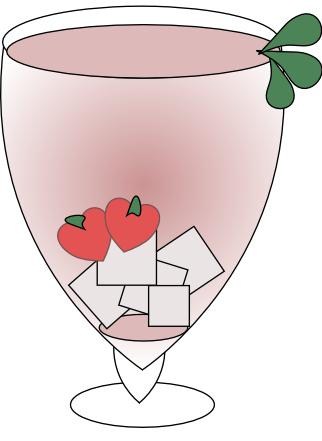 INGREDIENTS:
1/2 c. Domino Light Stevia Blend. If you're using sugar, use a full cup, if you use honey, 3/4 cup. I don't recommend using pure Stevia for this drink.
4 Lemons
3 or 4 sprigs of fresh mint (I call it my Mojito plant - use 2 sprigs if you're using spearmint)
10 medium strawberries
DIRECTIONS:
Peel lemons completely, including removing the white pith.
Squeeze lemon juice into the water.
Place remaining lemon, tea, and mint in a tea baller or other steeping device.
Place baller in water, bring to boil, and IMMEDIATELY turn off the burner, allowing the tea to steep gently.
Add stevia blend to the hot liquid, allow to dissolve.
While tea is cooling to room temperature, slice the strawberries in half and place at bottom of pitcher.
Add cooled tea and refrigerate.
Tea has the most intense flavor when cooled overnight and served the next day.
Recipe used with Stevia blend makes 16 8 ounce servings at about 33 calories each.
Enjoy!
Save