I really enjoy mornings like this.  I'm having a cup of Easter weekend tea, Peach Tree Oolong, and thinking about some great Easter memories of old times that in so many ways I wish had never left.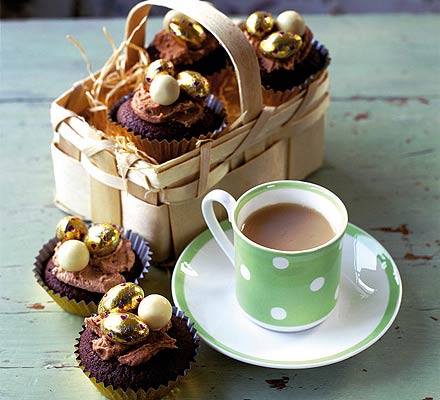 When I was little, we would always head to Rosebud, Texas to my great grandmother's house for Easter.  Rosebud is one of those simple, innocent southern towns where neighborhood kids are friends and there are no fences between properties.  There are no curbs along the roads through the town, so the storm water flows to the road-side, dirt bottom swales like nothing I've seen except for in small towns in Europe.  These swales have their own ecosystems of grasses and the source of lots of fun for my cousins and I, crawdads (crayfish if you're from Louisiana).   When we had our fill of crawdad fishing, we would head down to the 5 and Dime to pick up a very deadly watergun and bag of water balloons to spend the rest of the day playing games around the huge Magnolia trees in the yard.   Meanwhile, our great grandmother would cook up the crawdad tails or she would be busy making us some big glasses of Bluebell vanilla bean ice cream covered in Big Red cola.
On Easter morning, we would wake up to Easter baskets by our beds filled with candy eggs and on many occasions, an Easter pet of some kind like an albino bunny or a blue duck.  With three brothers each getting bunnies, our house was filled with screaming and running around chasing our new pets.  We would all get in our matching Sunday clothes and walk to church.  After church, we would pose for photos in my great grandmother's backyard, hunt for Easter eggs through the iris beds, then play croquet across her always lush, thick bladed Saint Augustine lawn.
How can I compete with times like that for my kids?
*image by bbcgoodfood.com
Save