I can never seem to escape Williams-Sonoma without a bag full of something.   At $11 I came out of there relatively unscathed.
Here's my new toy: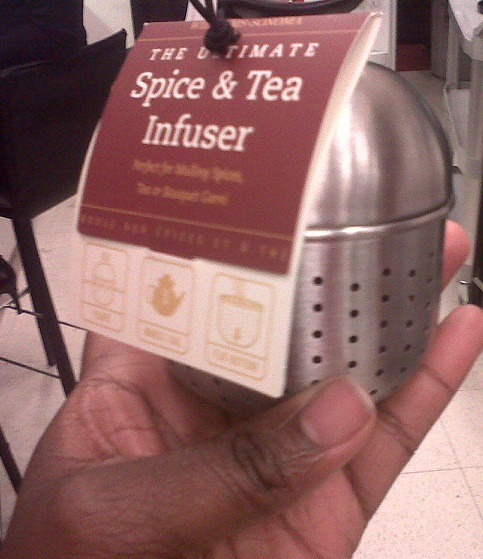 I own a standard mesh tea ball steeper. It gets the job done.
But this...She is a thing of beauty!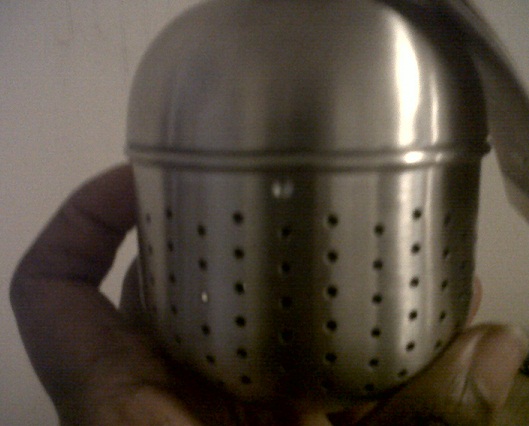 This is the Ultimate Spice and Tea Infuser, and it was parked on the display near the same location I usually buy my replacement $6 tea infuser ball.  Apparently this baby came out during the holidays and quickly sold out.  I just got mine a couple of weeks ago.
Why do I love her so?
1. It has a better locking device than the standard tea ball.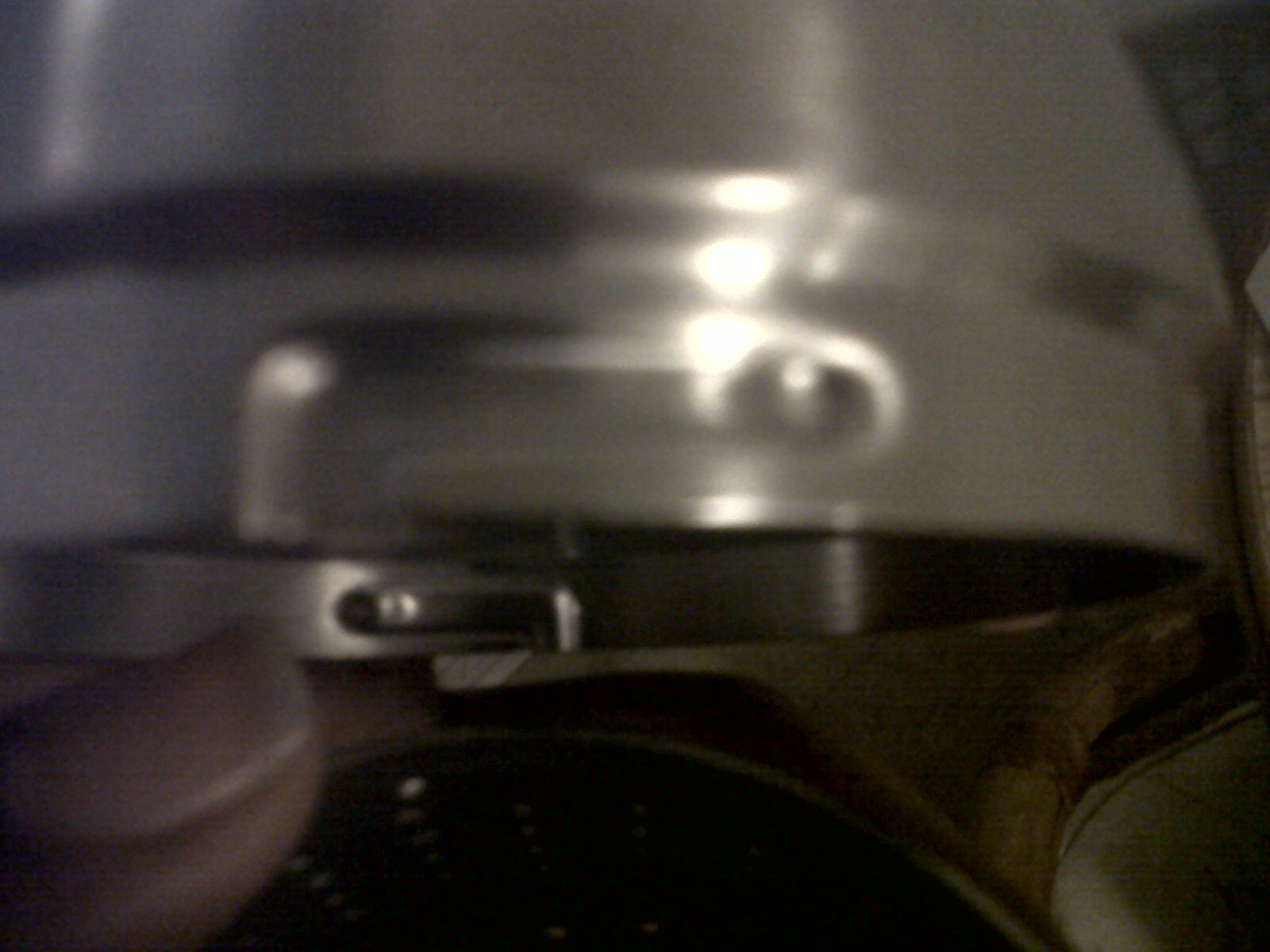 See that L shaped groove at the top? See the little protrusion the picture below? That's the lock. You simply line up the two and turn the top...no leaves escaping out into the pot. 
2. It's easier to clean.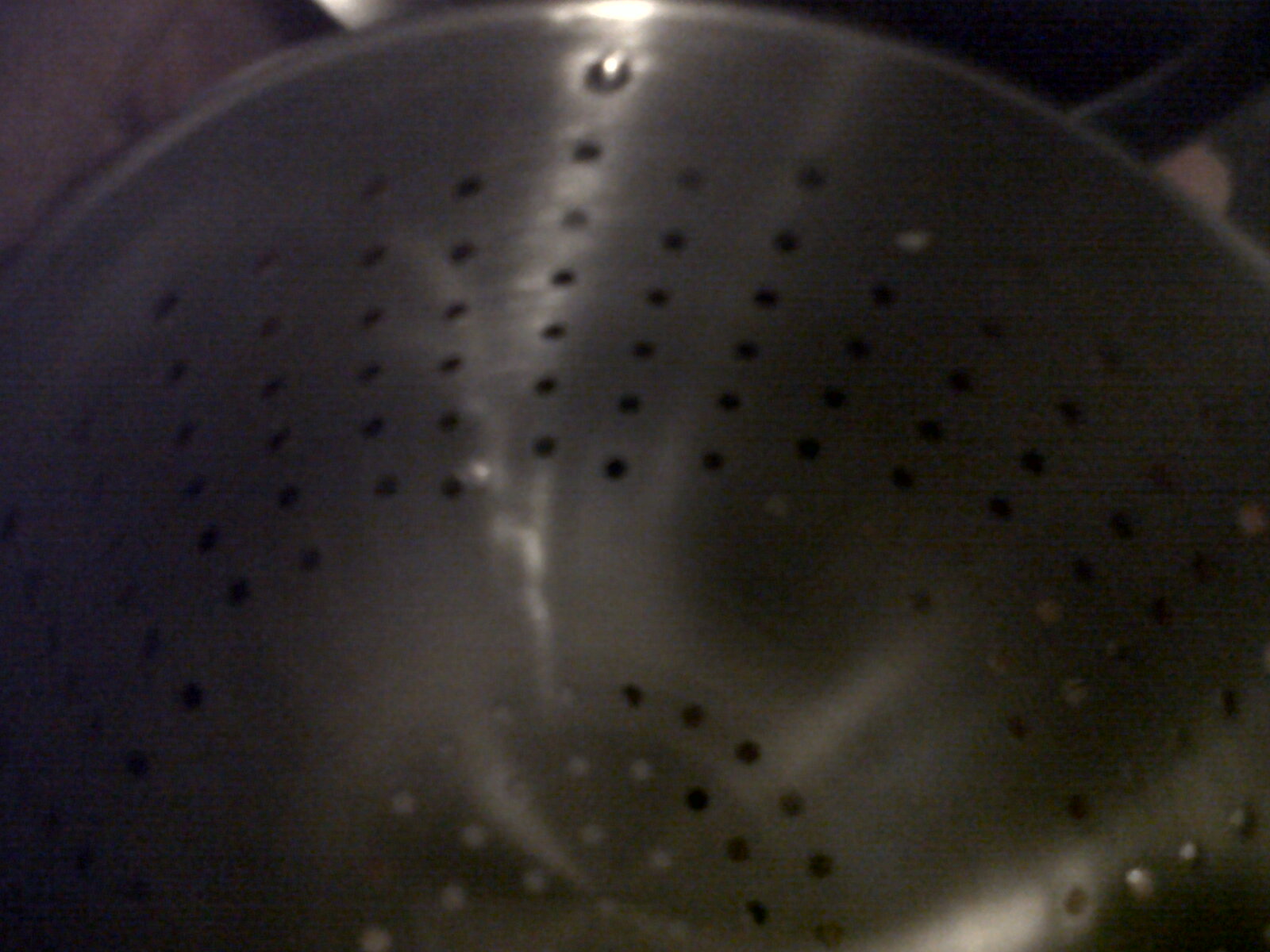 You can just dump the used contents right into your waste or compost container. With a standard tea ball I had to pick leaves and twigs out of the mesh. And it rinses clean so your tea doesn't taste like whatever was in it last.
3. You don't have to chain this guy down or chase it around the pot. It's flat on the bottom, it floats right-side up, and it will rise to the top with plenty of room for the lid to your tea pot.  If you insist on plucking it out of red hot water, you can use tongs.
4. Finally,  It's a multi-use product.  For me that's a bouquet garni or mulling spices for hot cider. For a lot of people it's used in place of anything that requires cheesecloth and a piece of kitchen twine.  This is truly $11 well spent!
Save