In my tea travels, I'm always looking for a great place for afternoon high tea. If you happen to be in Wayne, PA, I have found the perfect place: A Taste of Britain. Tucked away amongst cute shoppes off Route 30, this wide-planked, restful-rooms restaurant, with its soothing pale green walls, classy chandeliers and homey atmosphere, this truly is the place to have lunch, tea, or the full complement of tea and scones- the Afternoon High Tea.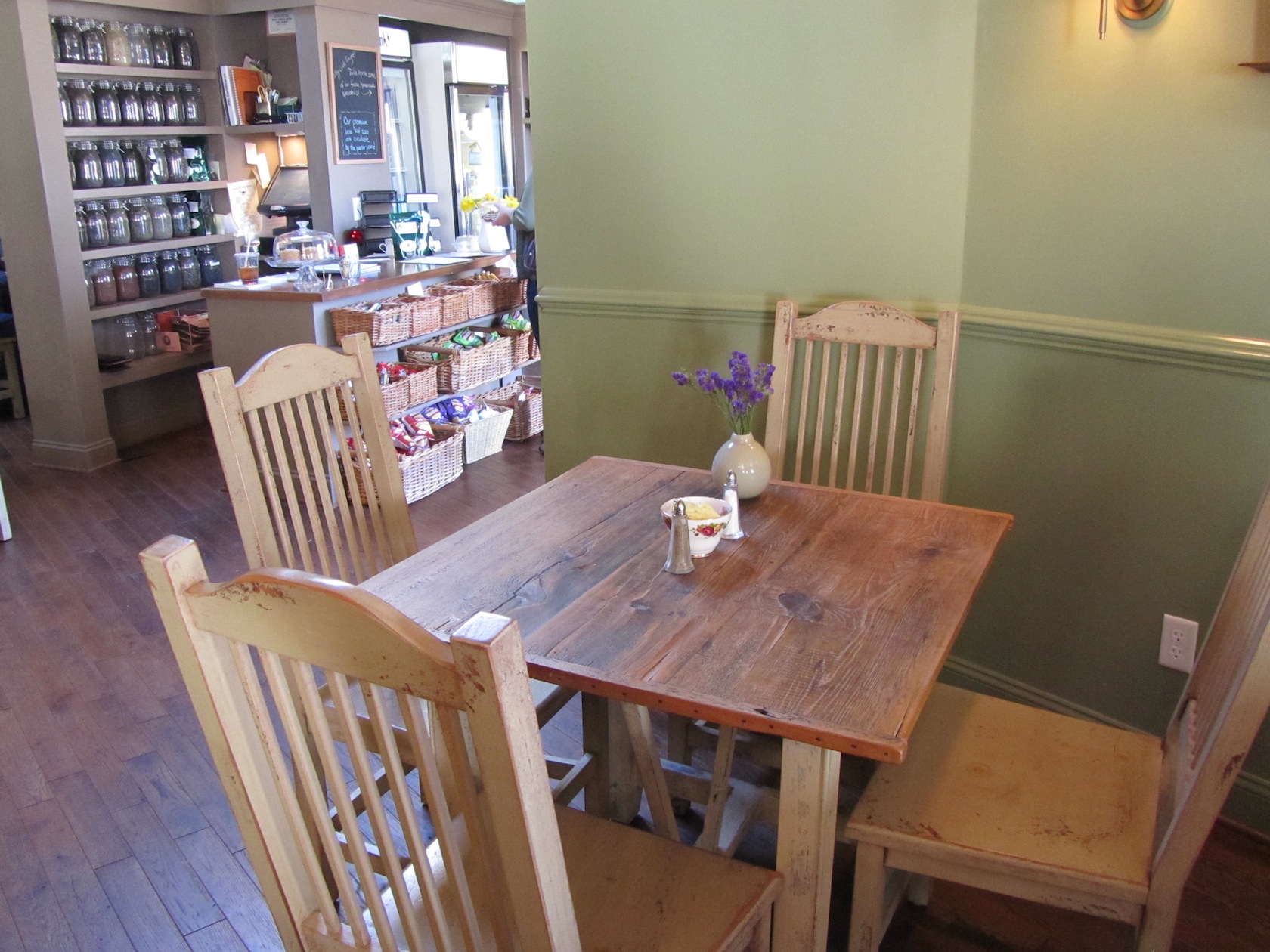 My friend Di and I walked in and were immediately greeted, as well as fascinated by the wall of full English goodies for sale- Spotted dick, English candies and Cadbury chocolates, teas to take home as well as meat pies and scones to go.
We each picked out a tea when we were seated and were brought loose tea to create just how strong we'd like it- I went with Snow Angel. We got to each pick a scone. I went for the special scone of the month- Irish Potato- just like the candy, and DI went with Lemon. We could choose from Buttermilk, Raisin, and Cherry Almond as well.
Then, a tired serving platter arrived, and with it, the most delicious assortment of tea sandwiches: chicken salad and tuna salad (savory and hearty), strawberry cream cheese on cinnamon bread (sweet and delicious), cucumber (tart and tasty). Then came the scones- these scones were huge and delicious. Along with it came sweet clotted cream, fresh raspberry preserves and tart lemon curd. Plus, my scone was full of cinnamon and coconut, and had the most delicious warm cream cheese icing. I need to go back and buy a dozen of those; they were so hearty and yummy!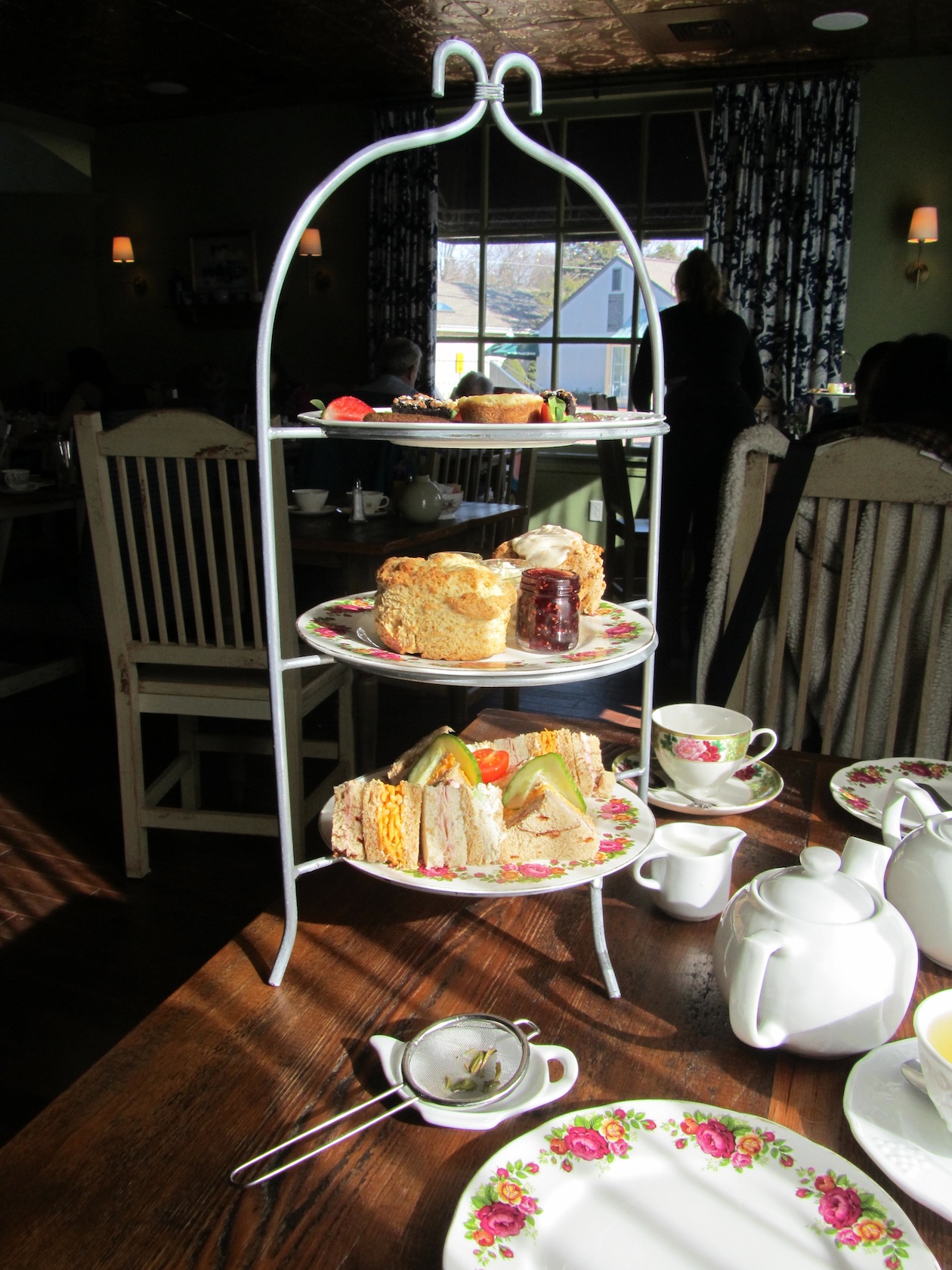 All of this was a perfect complement to our teas. My Snow Angle was rich and sweet, green and white teas sweetly blending together with red peppercorns, smooth vanilla and pineapple bits. All too soon it was gone! Di's Decaf Earl Grey was warm and soothing, just right to compliment her lemon scone.
To wrap it up- and at this point we were getting quite full from all the yummies- an assortment of mini pastries to round out our afternoon high tea. We choose from chewy ginger cookies, rich warm walnut brownies, mini cheesecake bites and sliced strawberries.
The entire experience was delicious, relaxing and soothing. The owner, Debbie Heth, was gracious and welcoming and knows her tea, as many, many customers came through the door all afternoon, seeking comfort and relaxation, as only a good tea can provide.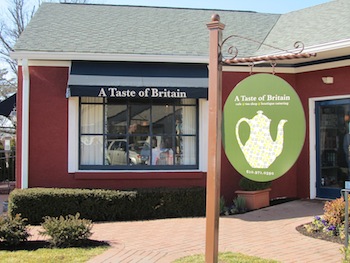 Photography by DL Cooney.
Special thanks to Debbie Heth!
You can find A Taste of Britain with Easy Elegance?at Eagle Village Shops, 503 West Lancaster Avenue,? Wayne, PA. Call for reservations at 610-971-0390
Be a fan on Facebook and follow on Twitter.
Save