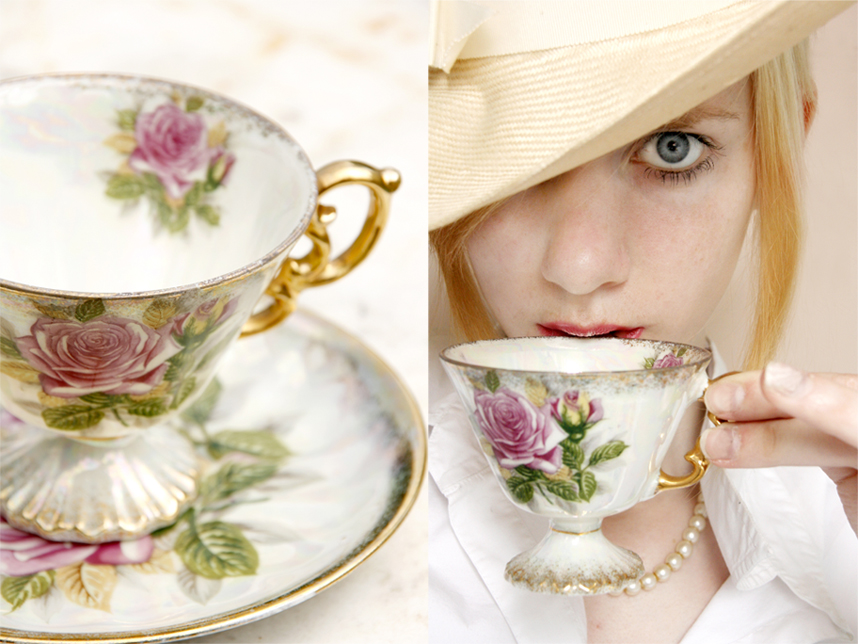 What is High Tea exactly? Low Tea and High Tea are like small meals, almost like snacks, served with tea. Low tea, which gets its name from being served on a low table, like a garden table or coffee table, would be served somewhere between noon and 5 PM and hence sometimes goes by the name Afternoon Tea. High Tea is typically served around 5 - 6 PM and is a heartier snack, with meats, breads and of course tea. High Tea got it's name from being served on the dining table which was typically the tallest table in the house.
In today's nomenclature 'High Tea', which the name itself strengthens, is considered a fanciful event with fine finger foods, scones and gourmet tea. Historically, High Tea was drank by both the working class, as they would want a small snack when getting home after a long day, and also by the children of the upper class as a snack before a heavier dinner that they may not have the patience for. Either way, if you use the term 'High Tea' in today's society, expect to need reservations and a jacket.
Now to the important information; how to host High Tea or throw a High Tea party. Here are a few things to consider: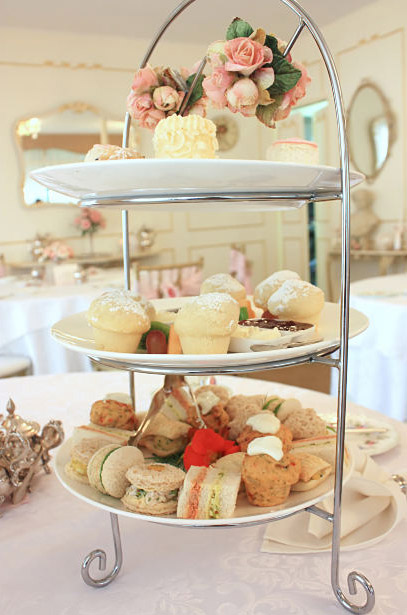 1) Sending written invitations always adds an air of sophistication to a party. If you feel snail mail invitations are a little above the call of duty, try sending an evite from evite.com. It's free, and you can choose tea related themes which will set the tone for your party.
2) Include the dress code in the invitations. Dressing up is fun, but only if everyone knows about it. Large hats for the ladies are great for conversation and photo opportunities.
3) Think of the aesthetics of your menu as much as the taste. White table cloth and serving on crystal or fancy serving platters will make the simplest of cookies look like the queen's affair.
- Tea Sandwiches are perfect - think special ingredients like nuts, unique spreads and herbs.
- Anything miniature is good - think Mandarin Oranges, Baby Corn and miniature Artichoke. These bright colors will help dress up the table as well.
- Small cookies and crackers for adding delicious spreads are a must. Want to really impress your guests? Consider finding a scone recipe and make at least one of the menu items homemade.
- To stick with tradition, serve two or three finger foods that involve meat. Cold cuts are always easy and go well with just about everything.
4) Now for the tea. Try serving a multi-course tea menu.
- Start with a traditional tea with a twist, like Vanilla Creme Earl Grey. This can be served with the scones to get things started.
- Bring out the veggies and meats with a kettle of a soft, but well rounded tea like Silver Needle.
- Finish up with the desserts while serving a unique, decaf dessert tea like Tiramisu Rooibos.
Let us know how it goes. We'd love to see photos of your High Tea parties. Post them in our Spill It Forum under Tea Photos.
Save