When it comes to your health, what's in your cup is a very important topic. The beverages that we take in on a day to day basis really add up and can take from or add to your life in a big way. If you're drinking 60g of sugar sodas, even if it's one a day, you'd better have a pretty good workout schedule or be blessed with a super high metabolism to keep that off your belt line. If you're having more than one soda per day, you are raising your risk of diabetes and heart disease.
On the other hand, enjoying a cup or more of tea a day can extend your life by helping eliminate cancer causing free radicals from your body. Drinking tea can also help promote healthy gums, skin, hair, weight loss.... the list goes on and on.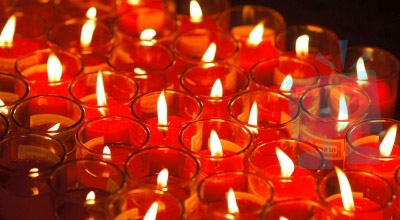 This holiday season, and as we approach the new year, I want to focus on a different side of what's in your cup though. Have you ever considered that if everything is made of energy, then your thoughts are actually energy? This energy has a larger outreach than you may know. You may have heard or read, "As a man thinks, so is he." Well, these thoughts extend beyond affecting only the individual. More and more studies are being conducted that indicate that collective thought can actually change the outcome of situations. That's a story for another day, so before I get off the subject too far, I'd like to propose that you do two things between now and New Year's Eve. Actually, if you're up for it, continue these things throughout the new year.
One; drink more tea. Do it for yourself and for those who love you. Two; each time you enjoy a cup of tea, focus on a new world peace. Focus on and believe in the possibility of an end to all the bloodshed and violence in the Middle East, Somalia, throughout the world and racial tensions in all societies. All issues and points of view start with individuals. The right mind set and focus can make a remarkable difference and bring about real change.
I lift my tea cup to you as we enter 2012. Good things are headed our way!
Save