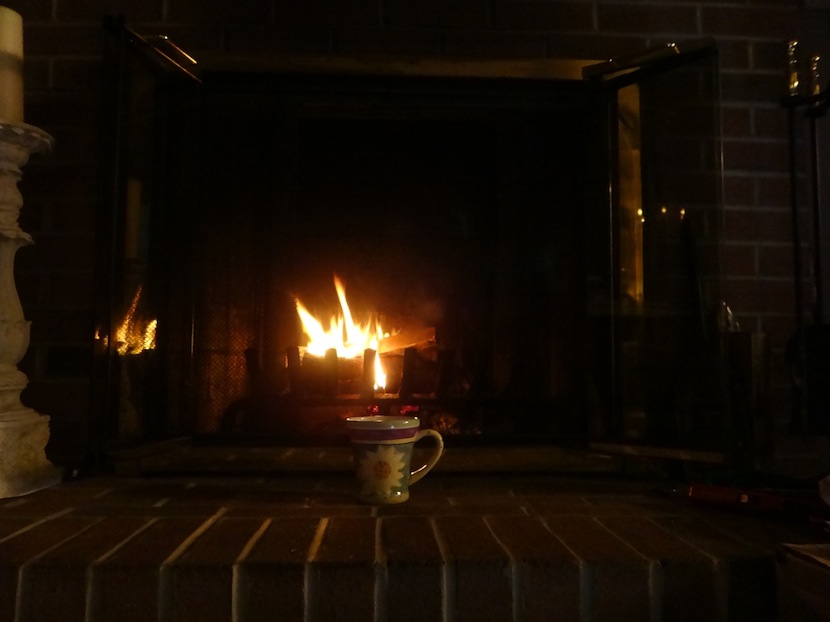 Brrr! It's getting cold here in NJ, and I have been retreating to my fall favorites to keep warm: fires, blankets, mulled cider, and hot toddies! I first experienced a hot toddy as a child when I was sick with a sore throat or when I came in freezing from playing out in the snow. My mom presented me with this, at the time, extremely potent concoction that was overwhelming to sip but definitely took the cold edge off. Since then, I've actually come to enjoy this hot tea recipe in the fall and winter because it warms you from the inside out, and so I have adapted my own versions to my particular tastes.
The classic hot toddy is made with black tea (because it mixes well with lemon and honey), but green tea does too, and I think you could make it delicious however you want according to whatever teas you prefer. The possibilities are infinite, but here is a simple standard recipe:
1oz (or more if you like!) of brandy, whiskey, or rum
1 tablespoon honey (sometimes I like to use agave nectar instead)
1/4 lemon (add more if you accidentally made it too strong)
Voila! Curl up next to a fire, keep sipping, and keep toasty.
Save