I'm guilty of often over-estimating and over-brewing how much tea I really want to drink when I steep it in a pot. Sometimes I'll brew a whole pot and think that I will want to drink it all, only to drink a cup and not want anymore. I hate wasting things, and so I've tried to be more careful about how much I might realistically drink and what to do with left over tea.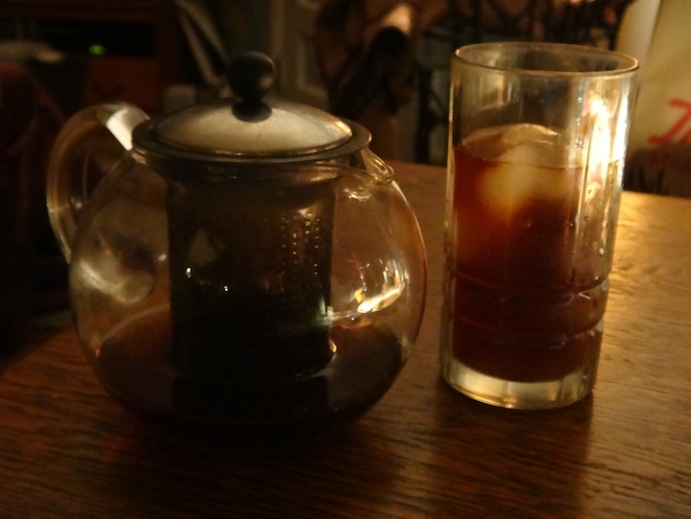 There is, of course, always iced tea. I've noticed that the same kind of tea tastes totally different cold then hot, and doesn't always call for the same additional ingredients, if any at all. For example, I always put milk in my chai, but left over chai iced tea that I leave to sit in the fridge tastes much better naked and alone.
That's not the only thing I do with leftover liquid. Every so often I put some in my tropical plants. Not only the liquid, but also the tea leaves themselves. Plants that like acid or alkaline, such as azaleas, hydrangeas, dogwood, raspberries, blueberries, and most tropical plants, thrive when their soil is enhanced with the acid from teas, especially black teas. Acid-loving plants don't need this often, maybe a few times a year, but it can aid in the fullness of their leaves, the vibrancy of their color, and the overall strength and productivity of the plant. If you have a garden, the spring is a good time to mix tea leaves in with the soil, or you can add liquid tea or leaves to water and water your garden with this mixture.
Otherwise, tea leaves are always a great addition to a compost pile. This helps to aid in the breakdown of organic matter in the compost, and gives the soil nitrogen. Nothing needs to be wasted!
Save