I love growing herbs in with my flowers. When I grow Sweet Basil, the most common variety, I love to toss a small sprig into a pot of tea. It adds a delicate sweet spicey flavor.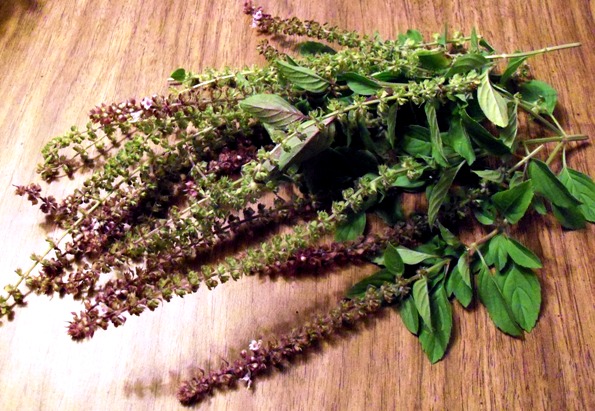 African Blue Basil
This year I successfully grew two different varieties of Basil, African Blue and Cinnamon Basil. I'm sorry to say that I wasn't successful in growing a Pineapple Basil (beautiful yellow leaves, red flowers and spicy pineapple scent). Also this year, I let my basil flower and go to seed before harvesting. The flowers when dried have a more faint scent and flavor than the dried leaves do. So, since I grew varieties that are a bit more pungent than sweet basil in flavor, I thought that the flowers would be more fitting for my tea.
Cinnamon Basil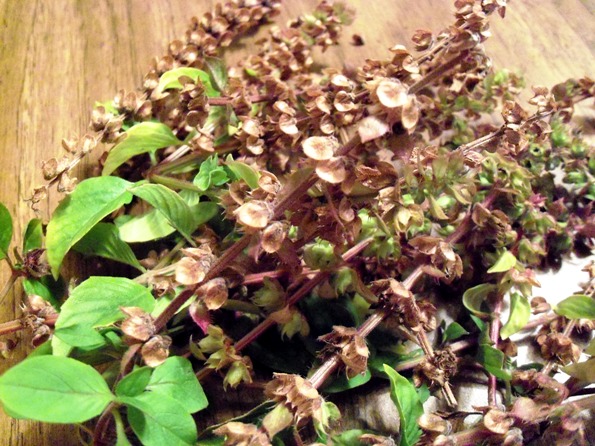 Basil has many of the same health benefits as sage and mint. So, it just makes sense to add them to tea in the same way. Try different varieties, as like mints, they have different flavors. I had added a couple of Cinnamon Basil leaves to a pot of white tea last night, after I harvested the flowers. It added a nice subdued touch of cinnamon to it.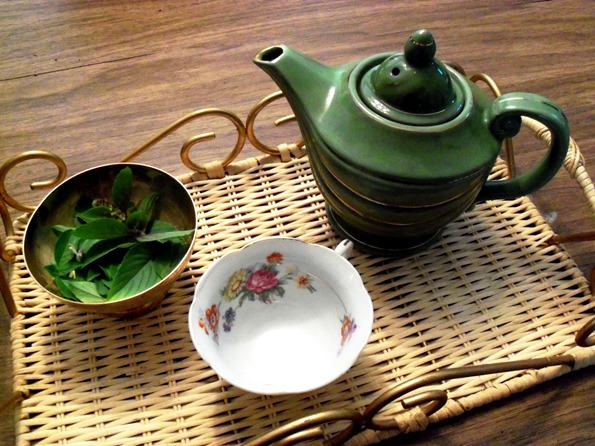 Sweet Basil is still my favorite basil to add to tea. I also prefer steeping freshly cut foliage in my tea, rather than dried... but if you want to be able to continue this through winter, drying is the way to go.
Save