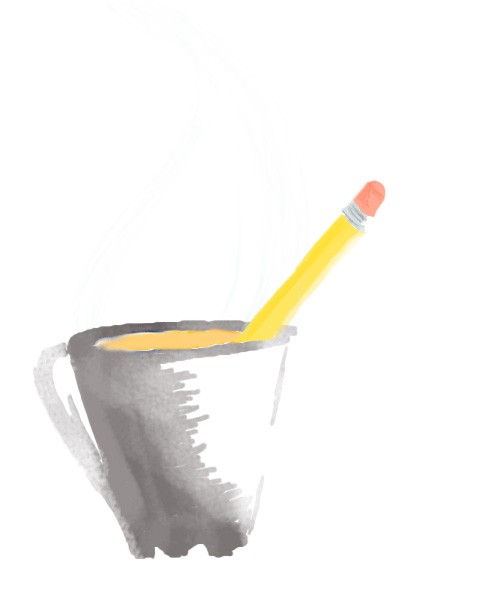 I read this joke today: What is the tea leaf's favorite form of literature? Poetea.
I was quiet, unchanged, laughless. It is a terrible joke, after all, and i was inspired to form this gem (and source of undue pride): Who is the tea leaf's favorite poet? Tea S. Eliot.
My first addition to the tiny world of tea humor spurred a hunt for classic T.S. Eliot verse concerning tea or tea leaves or cups, any semblance of tea culture in the influential work one of the most important English-language poets. I came to a few lines near the end of "Hysteria." The image Eliot presents is an elderly server spreading a cloth over a rusting green table. The server says to the narrator and his laughing female companion, "If the lady and gentleman wish to take their tea in the garden," and repeats once, "if the lady and gentleman wish to take their tea in the garden," an echo. This server's trembling hands and advanced age date the tea service. The insinuation of an echoing sounds gives the narrator a distance from what Eliot may have felt was only dusty ritualism. Published in 1915, Eliot (27 years of age at the time) presented a young, progressive voice that was distracted by things more visceral than the tired convention of high-brow tea drinking: the raucous laughter of a woman, her movements, and her shining teeth.
I imagine this is commonly felt by young people growing in a society that values tea the way the English did during Eliot's youth. Appreciation of tea both in and out of social constructs takes time and attention. I value my coffee house years (in which I am still shoulders deep) and the tea experiences they have given me.
So who really is the tea leaf's favorite poet? Probably not T. S. Eliot. Allen Ginsbergamot? I'll have to read into it.
Save