In researching this article, I came across the following legend regarding the origin of Genmai-cha: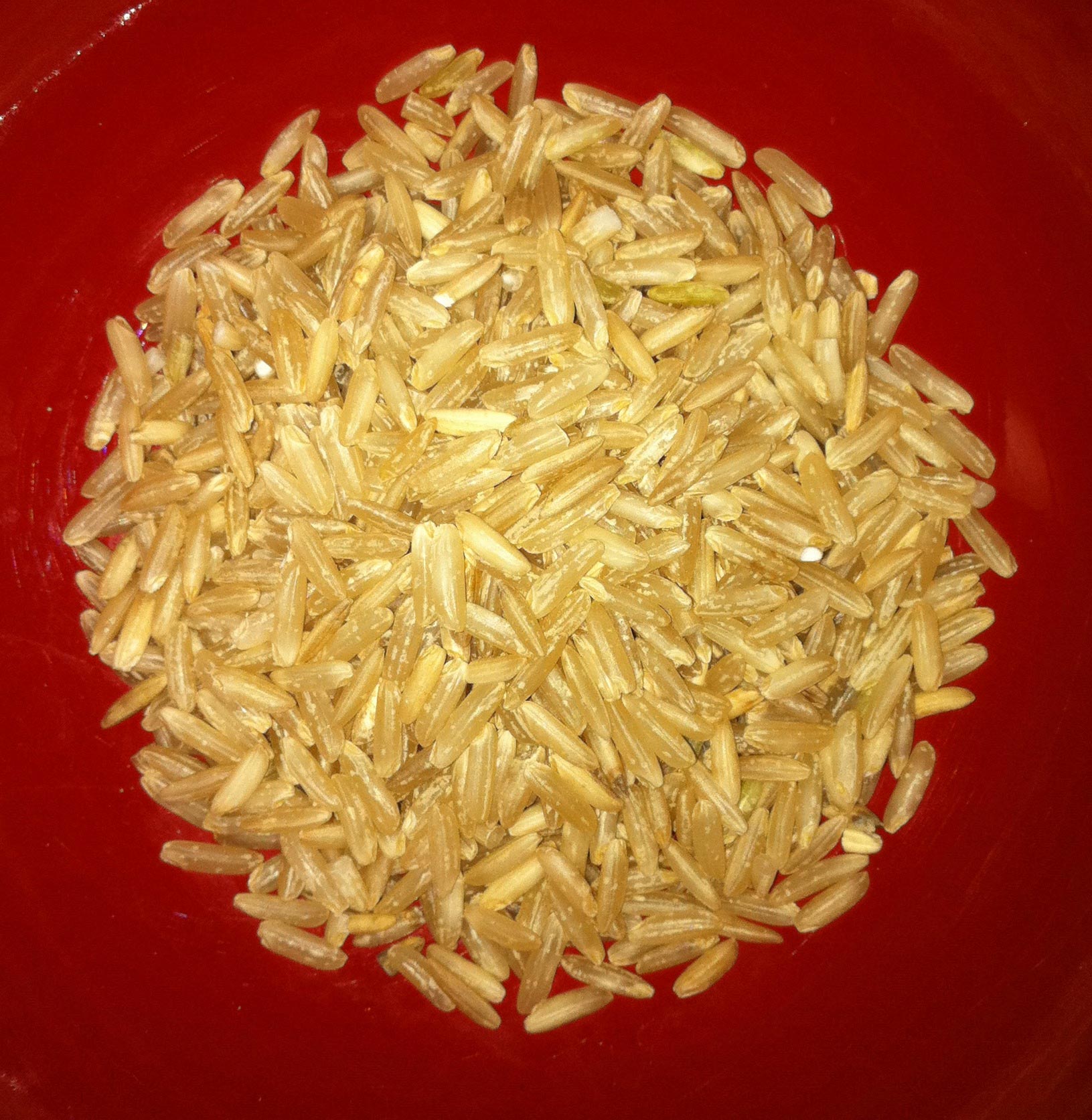 In feudal Japan, there was a servent named Genmai. One day he was serving his master, a samurai lord, some tea. As he served the tea, some grains of rice fell out of his pocket and into the tea. His master, furious at him for ruining the tea, executed him on the spot. The samurai lord decided to drink the tea anyway and loved the flavor that the rice added to the tea. He ordered that his tea be served that way every day from then on and called the tea Genmai-cha in honor of it's accidental creator.
The contemporary story associated with the origin of Genmai-cha is that frugal Japanese housewives added brown rice (genmai in Japanese) to their tea as a filler to stretch the little tea they could afford.
Whichever story you choose to believe as the true, Genmai-cha is a great variation to plain green tea. The toasted brown rice added to green tea adds a rice cake flavor to the tea. It is also called Popcorn Tea because while toasting the rice, some of the grains may pop, similar to popcorn. And best of all, it's easy to make using rice and the green tea you already have.
The method I use to make this tea starts with toasting about 2 tablespoons of brown rice in a skillet on low-medium heat. Add the toasted rice to a sauce pan of 4 cups of boiling water and allow it to simmer for a minute or two. Remove the pan from the heat and allow the rice to steep for a couple minutes. Add 1 tea bag or 2-4 teaspoons of green tea and allow that to steep for a few more minutes. Strain out the tea and rice and you have about 2 servings of Genmai-cha.
Save