Introducing our first blooming tea made with black tea, Black Gold Blooming Tea!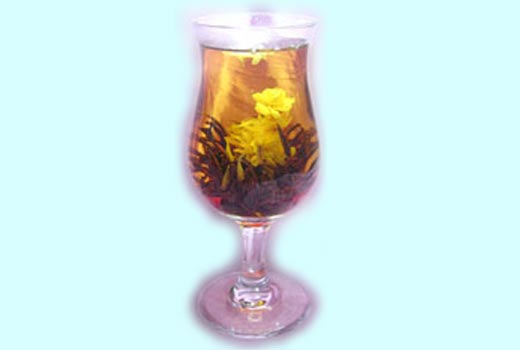 Traditionally, flowering teas are made with Silver Needle white tea, but sometimes people want a showy tea, like blooming tea, with a lot of full black tea flavor. This is why we decided to add the gorgeous Black Gold artisan bloom to our collection. Black Gold is handmade using our gourmet, loose leaf Golden Monkey Paw black tea, Jasmine and a Marigold bloom. This is a seriously beautiful display for a party or wedding gift as well as a healthy and delicious tea.
We hope you enjoy our all new Black Gold Blooming Tea and we welcome your feedback. Don't forget that you earn Tea Tokens, good toward free tea when you leave product reviews and blog comments here at CaliforniaTeaHouse.com
Enjoy!
Save