One of my favorite herbal teas is Chrysanthemum tea. This fragrant tea is reported to have many medicinal values in Traditional Chinese Medicine.
Most notably, within TCM, it is claimed that Chrysanthemum tea can help support the immune system, and help keep your body from getting sick. Studies suggest that chrysanthemums contain a high amount of B Carotene. This is converted to Vitamin A in the liver, which can help support the immune system. Drinking the tea is also claimed to have a cooling effect, reducing body temperatures during a fever and soothing a sore throat.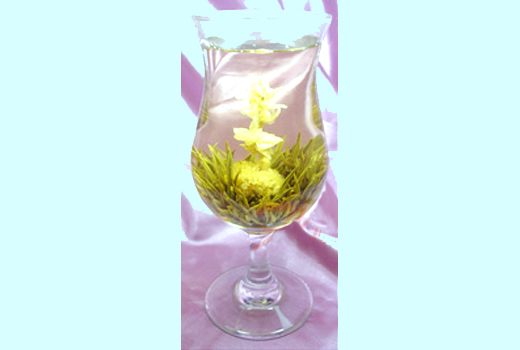 After drinking the tea, if the flowers are squeezed of excess moisture, they can be applied as a compress to help alleviate itchy, dry eyes and TCM uses these compresses to also treat blurry eyes, dizziness and diminished vision. A chrysanthemum compress can also be applied to the skin to help reduce swelling and redness from acne.
I personally drink this herbal tea daily and can say that I feel that the claimed health benefits seem to be factual. As with any form of medicine, do your own research before giving it a try. If you decide you'd like to, California Tea House offers a chrysanthemum blooming tea that you can try called Peri Flower.
Save